How much do you need to invest to get help for your entire class?
We determine our price according to:
Class level (Undergraduate, Graduate, or Nursing Degree)
The weeks the class lasts
The number of classes you want us to help you with
Payments are paid on a bi-weekly basis.
Keep in mind that the Entire Class Bundle only applies to a class that is not more than 30% completed. If that's not the case, get in touch with our team, and we'll review your case!
Undergraduate Class Total Prices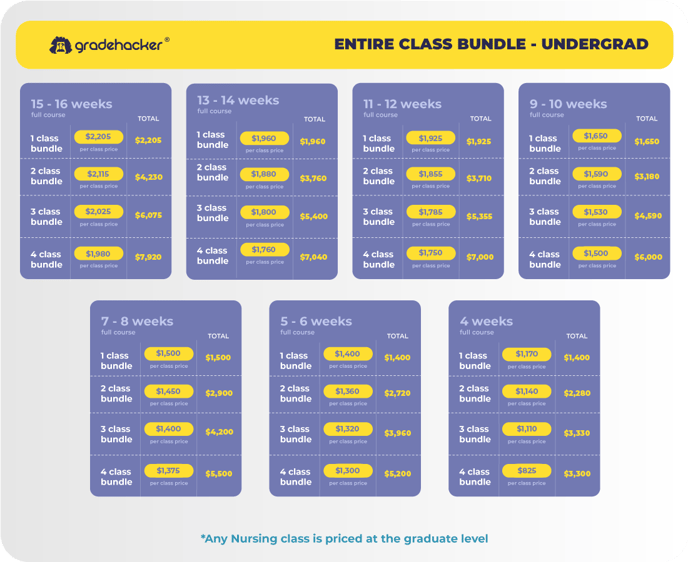 Graduate or Nursing Class Total Prices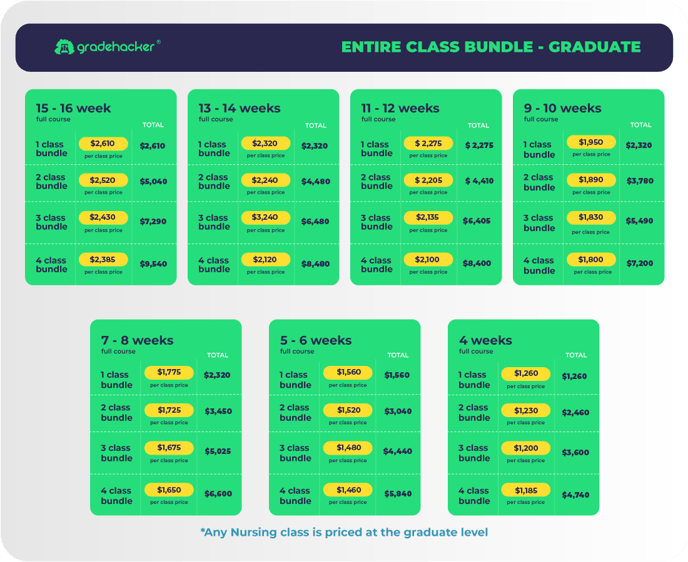 Undergraduate Class Bi-Weekly Payments
Graduate and Nursing Class Bi-Weekly Payments